Sales down at Suominen
Friday, 29 April 2016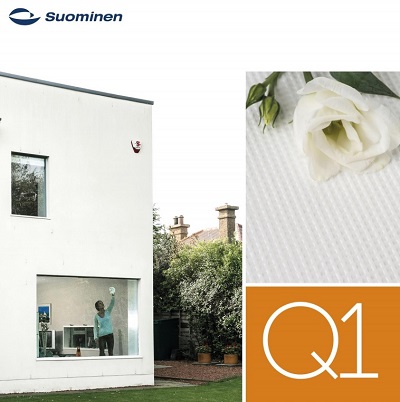 Suominen, manufacturer of nonwovens for wipes, hygiene and medical products, has announced a drop in sales for Q1 2016. In January to March 2016, Suominen's net sales fell by 7.2 per cent from the comparison period to €103.9 million (111.9).

Read More >>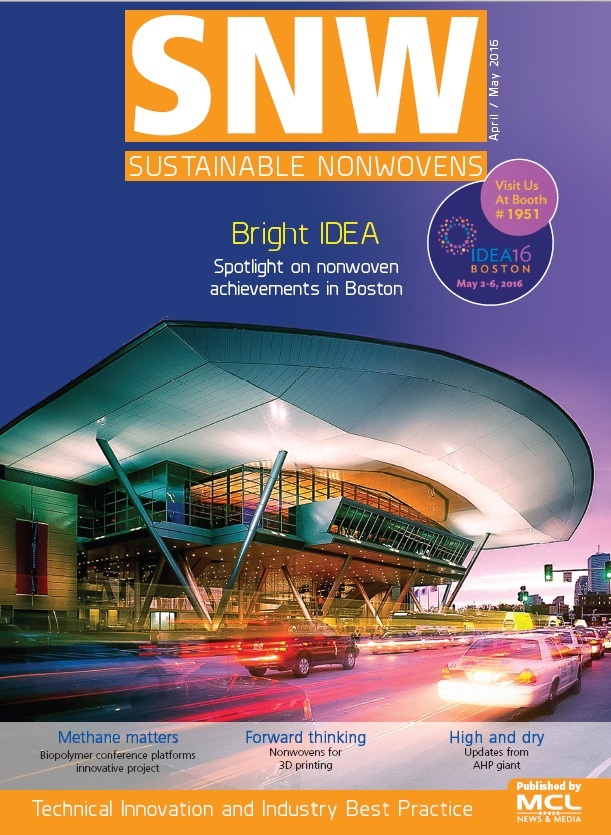 NEW ISSUE
Apr/May 2016
Bright IDEA
Spotlight on nonwoven achievements in Boston.
Methane matters
Biopolymer project focus in Florida.

Forward thinking
Nonwovens for 3D printing.
High and dry
Updates from AHP giant
Ten questions for...
Georg Stausberg, CEO, Oerlikon Manmade Fibers
Horizons
Research and patents from across the nonwovens industry
And much more...
Visit Sustainable Nonwovens at booth #1951 at IDEA16.
Adhesives get smarter

Monday, 25 April 2016

Today's users of disposable absorbent hygiene products (AHPs) are a demanding lot. They expect diapers to be as thin as possible, yet durable and able to absorb at least three times their own...

SNW meets Sandler

Wednesday, 20 April 2016

Ten Questions For...Christian Heinrich Sandler, president and CEO, Sandler AG Sustainable Nonwovens: Visitors to the IDEA 16 exhibition in Boston are being invited to the Sandler 'Mansion and...


Read More >>

Read More >>
Surely Concept Industries can be saved?

Tuesday, 29 March 2016

Unless a buyer can quickly be found to continue operating the business as an ongoing concern, the assets of Concept Industries in Grand Rapids, Michigan, are to be broken up and auctioned off.

Nonwovens in 3D printing breakthrough

Friday, 11 March 2016

Additives manufacturer Impossible Objects LLC has developed a prototype machine for composite-based-additive manufacturing (CBAM) 3D printing. The company says its CBAM machinery is a breakthrough...


Read More >>

Read More >>