V-LAP at ITMA
Thursday, 08 October 2015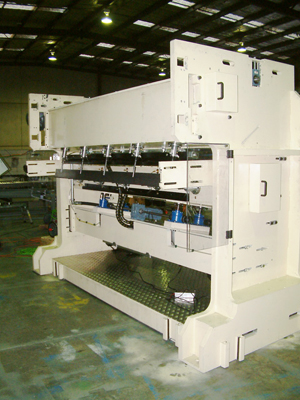 V-LAP headquartered in Melbourne, Australia, will unveil the latest enhancements to its vertical lapping system for nonwovens at ITMA 2015 in Milan from November 12-18. The system has rapidly gained a leading position in a number of markets – most notably automotive and bedding. V-LAP materials have bulk and an almost spring-like feel and appearance, but with less overall weight, due to the vertical orientation of the fibres in their structures. Their initial success has been in the automotive industry and some of the world's largest Tier One automotive companies are now using the...

Read More >>
LATEST ISSUE

September 2015
Flushable wipes
Lawsuits, mass media attention, Federal Trade Commission settlements in the US, revised guidelines, major capacity announcements and new product launches...
Where's the join?
Avintiv's acquisition by Berry creates a new powerhouse with 121 plants and 21,000 employees. Can it all stay together?

Circular developments
The drive towards getting the most from both post-industrial and post-consumer waste gathers pace.
A second life option
A special needlefelt filter media containing around 95% recycled PET content for a major UK automotive OEM.
Winning new combinations
Johns Manville will target the automotive filtration market with PET spunbond fibre products.
And much more....
Increased capacities for renewable BDO

Wednesday, 07 October 2015

BASF and Genomatica have expanded their license agreement for the production of 1,4-butanediol (BDO) based on renewable feedstock. BASF is to build a world-scale production facility that will use the...

Dupont supports nonwoven peace book

Wednesday, 07 October 2015

Almost three miles of Dupont's Tyvek nonwovens have been used in a new book which aims to share messages of peace from contributors including Nelson Mandela, United Nations secretary general Ban...


Read More >>

Read More >>

MORE NEWS
Ten questions for...

Monday, 28 September 2015

...Robert van de Kerkhof, COO, Lenzing

A second life option

Monday, 28 September 2015

C&M Rogers is supplying special needlefelt nonwoven filter media containing around 95% recycled PET content to the plant of a major automotive OEM in the UK. The quantity of coolant...


Read More >>

Read More >>
Drylock gains momentum

Tuesday, 28 July 2015

Drylock Technologies – the manufacturer of nonwoven-based hygiene products with game-changing fluffless absorbent cores – will start up its third plant, to be located at Kazan in Russia, before...

Greening the cities with SAF

Friday, 17 July 2015

Nonwoven composites based on the superabsorbent fibre (SAF) technology of UK-based Technical Absorbents have found an interesting new application in the area of green roofing – the fast-growing...


Read More >>

Read More >>